OUR VISION
To transform the world by empowering people to move beyond their differences and focus on the good in and around us.
The Heart to Hands movement is an opportunity to Power Up Your Good. A way to balance the inner scale of empowerment for yourself and communities through education, services, and ongoing partnerships.
Our Story
Now, more than ever, our world needs to be reminded of the good in and around us. The good far outweighs the negative, yet we are led to believe the opposite. Power Up Your Good focuses on the positivity we can find every day in ourselves and our communities.

Inspired by the book Heart to Hands, the Power Up Your Good was born out of a desire to spread goodness, love, and light to those in need. Through project kits, a story-driven podcast, monthly subscriptions, fundraising opportunities, school, and workplace platforms, Power Up Your Good provides the ideas and tools necessary to practice kindness in one's daily life regularly.


The real work begins when each individual chooses to act, channeling the good intentions in their heart to the actions in their hands. As we all take steps to invest in personal growth, we're able to love others in even greater ways.


While there is no doubt that our world will continue to experience the effects of difficult times, our experiences will ultimately prove that we can always grow stronger by renewing our focus on what is truly important. Together we can illuminate and contribute to the positive acts around us every day to create an even better world.
We will get there by balancing the scales of heartfelt acts of self-empowerment and acts of service.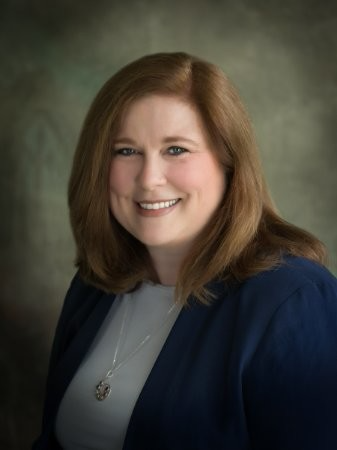 ABOUT THE FOUNDER
Kathleen likes to tell people she is like a deck of cards. With a diverse group of experiences in her life, she has created a colorful deck of cards. By exploring new ways to play her hands in life, Kathleen shifted the focus of creating a winning hand that empowers not only herself but the whole of humanity. Even though the good and the bad cards have made her who she is today. The difference now is that she continues to learn that there are no good or bad cards, just cards. It is how you use your creativity to play and enjoy the cards you hold in your hands for the game we call life.

Kathleen believes the best hand she has ever played and won triumphantly was raising her two children. They are the best gift in her life. Some of the stories in the book come from experiences with her children.


Kathleen has a mentor in personal growth since her children were infants. Through her, she learned about different tools to help her grow and live from the inside out. These experiences and lessons helped provide the tools needed to bring this project to life and share how balance is the key to a full life. That is, empowering yourself as a gateway to empowering others.

She is curious to see how far this project can reach all the possibilities it holds. Most of all, how many hearts we can touch and inspire to be all they can be. Kathleen genuinely believes when we lead from the heart space; life is at its best.

If there is one legacy Kathleen is working to leave in this world, it would be,
"To live a life that helps people live being true to their hearts and live from a place of joy."
Your Headline
You can change the background settings below.